Auto Security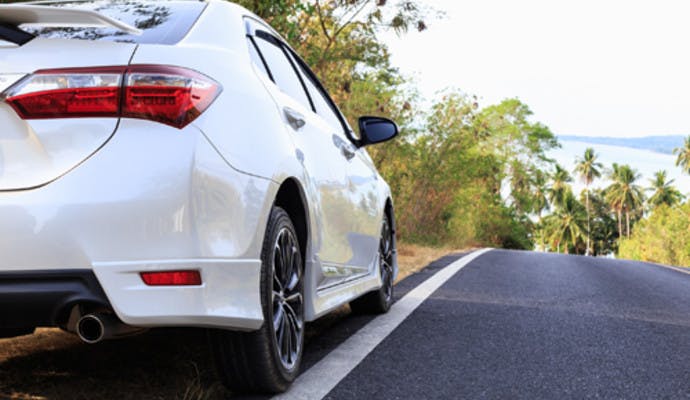 Your vehicle is your second home, transporting you and your family to and from where you need to go. Protect your vehicle and the people you love.
Motor Car Insurance provides protection against losses and liabilities arising from road and motor vehicular accidents. Let AXA assure you of comprehensive coverage when the unfortunate happens to your vehicle.
Sample quote
A 2016 Toyota Fortuner with 2.4L G 4x2 engine with automatic transmission can be insured for ₱1,165,756 (without acts of nature) for a premium of ₱29,144*.
*Note: This quote is based on the pricing of Auto Security
Following are the coverages we offer:
Compulsory third party liability-bodily injury (CTPL-BI) - Mandatory cover required by law for all registered vehicles intended to protect vehicle owner / policyholder against third party/ies bodily injuries and/or death.
Loss or damage cover - Protects the vehicle owner / policyholder against loss or damage incurred by the insured vehicle due to accidental collision, fire, explosion, theft, overturning and malicious damage.
Third party liability
Property damage - Cover intended to protect vehicle owner / policyholder against damage to properties of third party/ies.
Excess bodily injury - In excess of the CTPL cover.
Acts of nature - Cover against flood, typhoon, hurricane, volcanic eruption, and earthquake.
Unnamed passenger personal accident (UPPA) - Protection extended to the passengers of insured vehicle whilst riding in, boarding or alighting from the insured vehicle.