life basiX plus
Get more protection for you and your family with an all-in-one protection and health product. You get guaranteed life insurance plus superior health coverage for major critical conditions. At the same time, your investment may increase in value so you can focus on your dreams, and be prepared for whatever lies ahead.

Consult with a Financial Advisor
Why Choose Life Basix Plus?
Secure your loved ones' future with guaranteed life coverage starting from P1,000,000
In case of your untimely demise, your family will receive a lump sum cash benefit equivalent to your life insurance coverage or the actual amount stated in your policy, whichever is higher.
Have a guaranteed medical fund when an unexpected critical illness* strikes
Receive lump sum cash to pay for your treatment in case you are diagnosed with any of the 56 covered major critical conditions (such as cancer, stroke, and heart attack) and/or any of the 18 minor critical conditions (such as early stage cancer and dengue for aged 21 and below)
If you pass away before a major critical conditions claim is made, your loved ones will receive your remaining health coverage.
Enjoy lifetime health coverage to protect you even after you retire
As long as your health coverage is fully paid, get financial support for your health expenses until age 100, even after your investment's account value is fully withdrawn.
Choose to withdraw a portion of your health coverage starting at age 70
The Advanced Health Fund allows you to use a portion of your health coverage for health maintenance needs and other outpatient expenses.
Grow your investment through AXA's professionally-managed and high-performing funds
Invest part of your premium payments to take advantage of AXA's global expertise to grow your money for your long-term goals.
Minimize risks on your investments and boost your money's growth potential
Frequent and regular payments can help build on returns, lower your average cost per share and help minimize the effect of market unpredictability. By making regular payments, you will be able to invest in more stocks or bonds when the market is low, and less when the market is high, allowing you to grow your money further despite an unpredictable market.
Increase your money's earning potential by making additional investments of at least P5,000
Make top-ups anytime, in addition to your regular payments, to your chosen AXA fund/s to help you reach your financial goals faster.
Get guaranteed Loyalty Bonuses that will automatically increase your Account Value
For as long as your policy is in-force, you will receive additional investments units to your policy on the 15th and 25th policy anniversary dates.
Take advantage of market trends by switching to other AXA fund/s for free
Enjoy the flexibility to change your chosen AXA fund/s up to eight (8) times a year if your personal growth, investment horizon and risk preference change in the future.
Make partial withdrawals for emergency expenses
Have the option to withdraw from your Account Value for emergency purposes, or for any unexpected family expense. These are, however, subject to applicable charges.
Pay for a minimum of 10 years
Pay for at least 10 years to build your fund, after which, your recurring policy charges may be covered by your investment, as long as your funds are sufficient. You have the option to continue to pay longer than 10 years, if you wish to increase your investment.
Choose your AXA Investment Fund
Decide on how much investment risk you can tolerate based on your risk preference. Low risk funds will give you more stability but equally potential lower returns. High risk funds are more volatile but can ride on the market highs with the potential to earn more.
Note that performance of the past does not provide guarantees of the future

Fund Prices
Optional Coverage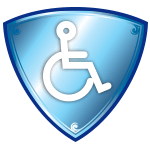 Waiver of Premium Rider
AXA will pay your premiums should you become permanently disabled.
Waiver of Premium ensures that all your remaining unpaid premiums are covered if you become totally and permanently disabled before age 60.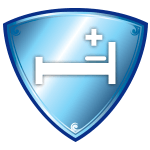 Secure Rider
Pays you a cash benefit for injuries sustained in an accident.
Secure Rider gives you additional cash benefits if death is the result of an accident or if the accident resulted to dismemberment, disablement and/or major burns.
Pays you a cash benefit for injuries sustained in an accident.
Secure Rider gives you additional cash benefits if death is the result of an accident or if the accident resulted to dismemberment, disablement and/or major burns.