Home Security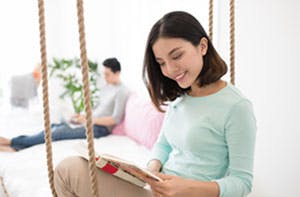 Home Security is a comprehensive insurance package for your home that provides coverage against fire and lightning, acts of nature (earthquake, typhoon, flood),  damage resulting from riot/strike, and malicious damage. Extended coverage includes added benefits for rental and relocation expense, personal liability insurance, and personal accident insurance for you, your spouse, and child(ren).
Coverage:
Property insurance – Protection from fire and lightning including allied perils
Robbery and burglary – Protection from loss of property due to robbery and burglary
Rent and relocation expense – Reimburses your incurred rental or relocation expenses should your home be rendered uninhabitable due to any insured perils.
Personal accident insurance – You, your spouse and your children (below 21 years old and still living with you) are covered from accidental death and permanent disablement. This also entitles you and your family for medical reimbursement if injured by accident.
Personal liability – In the event of lawsuits against you and your household, this cover will be used to pay for any claims and incurred legal expenses to defend you from third party legal liabilities due to negligence.
Household helper coverage - Protects the welfare and property of household helpers providing Personal Accident Insurance and Property Damage Protection
Sample quote:
For a premium of ₱1,200, your property can be insured for ₱1,000,000*.
Upon clicking "Get quote" button, you will be redirected to an email address:  customer.service@axa.com.ph. If you are coming from the MBTC website, please use the following subject line in your email: MBTC - AXA Request for quotation